Philadelphia 76ers
vs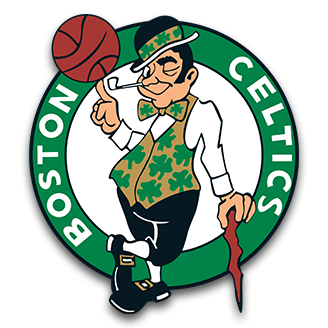 Boston Celtics
10:30pm UTC Dec 25, 2018Boston, MA
Ben Simmons, Joel Embiid and the Philadelphia 76ers are on the road to take on Kyrie Irving, Al Horford and the Boston Celtics on Christmas Day.
Simmons has been spectacular of late, averaging 18 points, 10.3 rebounds, 7.9 assists and 1.4 steals, while shooting 65.5 percent from the field over his last 10 games.
And his point guard counterpoint on the Celtics, Kyrie Irving, is having perhaps the best season of his career. He's posting a career-high Box Plus-Minus of 7.2, while averaging 22.7 points and 6.4 assists in just 32 minutes a game.
As the point guard duel plays out, be sure to keep it here for live highlights, updates and analysis.
NBA @NBA

Kyrie takes it off the back of Theis and elevates to get to 21 for the half! 👌👌👌

#CUsRise 51
#HereTheyCome 46

2:30 to go in Q2 on ABC #NBAXmas https://t.co/ZriGGKZsbP

NBA @NBA

Joel Embiid recovers for the DENIAL! 🚫

#HereTheyCome 39
#CUsRise 48

#NBAXmas #NBAonABC https://t.co/FaGzXwHl6D

Invalid Date
December 25, 2018

Philadelphia 76ers @sixers

.@JimmyButler heatin' up!

7 straight for JB #HereTheyCome https://t.co/iZXJS2FcBC

NBA @NBA

Jimmy Butler puts in 7 straight PTS for the @sixers!

#HereTheyCome 36
#CUsRise 39

7:56 left in the 1st half on ABC #NBAXmas https://t.co/Oy3bvZTHAa

Boston Celtics @celtics

Mook splashes home the trey after some crisp ball movement! https://t.co/L1mqG41GYr

Philadelphia 76ers @sixers

Early goings in Boston.

📺: ABC
📻: @975TheFanatic
🌍: https://t.co/XvDA9SGLJ1
📱: #HereTheyCome https://t.co/aUOmxwqXal

B/R Kicks @brkicks

.@KyrieIrving wearing the @CNCPTS x Nike Kyrie 5 "Ikhet" against Philadelphia. https://t.co/Ls1BXa03ib

Cole Zwicker @colezwicker

Having Butler to guard Tatum instead of Simmons basically forced to with the inability to really switch much is going to be huge for Philly if these two teams meet in the playoffs: https://t.co/xWF5Fxo8cI

Kyrie Brought the 🔥

Celtics on NBC Sports Boston @NBCSCeltics

An #NBAXmas gift: @KyrieIrving x @cncpts roll out these special edition Nike Kyrie 5 "Ikhet" 🎁🔺👁️👟 #NBAKicks https://t.co/Yzi57EeWrU

Philadelphia 76ers @sixers

BALL UP!

📺: ABC
📻: @975TheFanatic
🌍: https://t.co/XvDA9SYmAz
📱: #HereTheyCome https://t.co/0cudtmk9nk

NBA @NBA

Ben Simmons (16.2 PPG, 9.2 RPG, 7.9 APG) preps for #NBAXmas action!

🏀: #HereTheyCome x #CUsRise
⏰: 5:30pm/et
📺: #NBAonABC https://t.co/rgDOZMHqhH

Tatum in the Giving Spirit

NBA @NBA

Jayson Tatum gifts a new pair of @beatsbydre headphones to a young fan in Boston! #NBAXmas #ThisIsWhyWePlay https://t.co/E0TcS0gQIv

NBA @NBA

Jayson Tatum hits the floor in Boston! #NBAXmas

🏀: #CUsRise x #HereTheyCome
⏰: 5:30pm/et
📺: #NBAonABC https://t.co/3olOrUclrO

Philadelphia 76ers @sixers

Previously on 76ers Basketball

@ShopRiteStores | #HereTheyCome https://t.co/nmn8nDZG6e